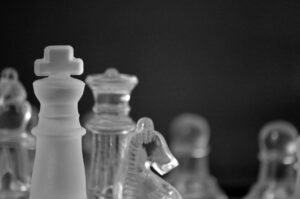 Companies of every size should have a plan to manage and grow their business. A strategic plan is like a road map directing where you want your business to be in three, five, or ten years. Some businesses appear to do very little formal planning yet they accomplish incredible things. However, most of these professionals will tell you they have a vision or plan that helps steer their organization in the right direction. Having a strategic plan, even a simple one, has long term benefits.
Here are the steps involved in creating a strategic plan:
ONE- CREATE A MISSION OR VISION
Nothing happens until you have a vision. Your vision should include tangible targets like revenue goals, market share goals, etc., as well as intangibles like values, culture, and purpose.
TWO- REVIEW OBSTACLES
The purpose of reviewing obstacles is to look at what your strategy must overcome, so that it can be as effective as possible. Obstacles might be staff, technology, competition, etc.
THREE- DETERINE RESOURCES
Evaluate what resources you currently have that will help you achieve your vision, and what resources you need. Again this may be hiring different people, updating your web page, or purchasing new equipment.
FOUR- DEVELOP A SET OF ACTIONS
Determine the essential things you must do to move toward the vision and mission without which the mission and vision cannot be fulfilled.
FIVE- MEASURE AND EVALUATE
You will need to constantly monitor your strategy and actions, making adjustments where necessary to keep you firm driving towards our vision.