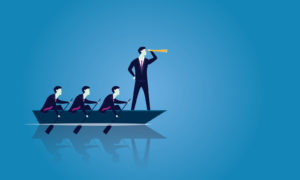 Most people would think that having a standard insurance policy written from a reputable insurer is the most important thing you need to protect yourself.  Let us consider a different way of thinking.  We use a phrase around our office that describes how we think; "An insurance policy is only as good as the agent who provides it."  Let us define this in detail.
First, you must understand that insurance policies are not a "one size fits all" product.  Insurance coverage is designed to match your individual risk.  It is not the insurer's responsibility to provide a product that meets your needs; they rely on the agent to determine that.  For example, if you need a truck to haul your trailer, you would not select a Honda Civic.  No, you might even select a truck with a towing package, and large capacity transmission and braking systems.  These would be designed specifically to your needs.
To put this in insurance terms, a company that manufacturers auto parts need different coverage than a restaurant.  A restaurant needs coverage like food spoilage, liquor liability and food poisoning coverage.  A manufacture will need product liability insurance, special coverage on equipment, and possibly foreign products liability coverage.
An Experienced Agent Will Understand Your Needs
Coverage does not just vary from state to state; it varies from company to company within the same state.  Many companies use what are known as 'manuscript' policy forms. These forms do not necessarily use industry-standard wording, and may contain altered provisions that materially affect coverage in some way.
Your agent should identify your risks and help you understand what you should insure, design a coverage plan, then go to the market to negotiate the best possible combination of coverage, pricing and service. The agent must understand the tax and legal aspects of the products he or she sells and how they are designed to fit into a client's overall financial situation.