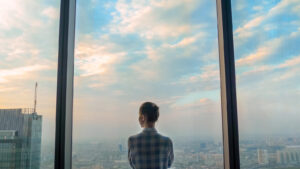 With all the changes going on in our world, customers' needs seem to change as well. In a recent customer satisfaction survey regarding customer service, we found many interesting changes in what people what.
Customer service has quickly risen to the top of the priority list for consumers, and 2021 will be no exception. But why are so many businesses putting a premium on the consumer experience, and what happens if they don't?
A customers' loyalty is no longer based on price or product. Instead, they remain loyal to businesses because of the experiences they have had with them.
Customers want to have a place to get all their insurance fulfilled at one time.
Top Consumer Priority
Customer experience 46%
Pricing 21%
Product 33%
The survey found that 86% of consumers are willing to pay more for a better customer experience. How we define customer service:
We educate rather than sell.
Seeking alternatives to insurance is always an option.
Giving our clients many ways to communicate with us is a priority.
We develop relationships.
Insurance should be one of many solutions to your risk concerns, not just a product
Trust is one of the few remaining differentiators available to the modern insurer. Not only that, but it's still the biggest indicator of a long-term sustainable business.
The client, regardless of the insurance firm, looks to you, the agent, for guidance, support, and responsiveness. Remember to put your client relationships first, despite the evolving tactics and focuses in today's insurance markets, and you'll find yourself building a book of business that sticks around for the long haul.