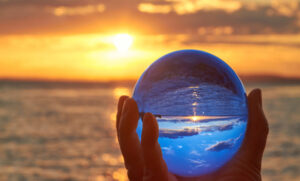 There is no question we are still in an economic downturn. Many of our clients are still reducing their workforce, and many have held off making any compensation adjustments for two or more years. The hope seems to be that employees have nowhere else to go. Keeping employee morale high is a tough proposition for even the best organizations. In an era of global recruiting it is no easy task to retain the brightest and the best. And the current economic downturn has created even greater challenges for companies that now have to deal with layoffs, a heavier workload for remaining employees, reduced benefits and perks, and a resulting drop in morale that can crumple productivity and undermine profits.
"The perception within the executive suite that employees aren't going anywhere and they are lucky to have a job is deeply flawed," says Mark Peterson Managing Director of Hamilton insurance and risk consulting firm.  "Many organizations will face significant problems when the economy improves. Employees have a long memory and how organizations act now affects retention when the business environment improves." This is understandable and will have consequences in the future.
A recent study by Accenture, reports that a whopping 43% of the workforce cites 'lack of recognition' as the reason for their unhappiness. Don't let your stellar team become part of this statistic!
Here are some ideas to help you improve employee morale:
If you're still funding a 401k plan, consider reducing the contribution by 5% and use that to increase compensation. Then when the economy turns adjust the 401k contribution amount.
Get creative. Provide food, and give out gift cards for outstanding customer performance.
Have parties.
Give employees a chance to help others. 'Wear a Hat to Work Day' can be turned into a chance to help a local charity.
Casual Fridays actually work.
Understand that the work environment can greatly affect employee morale. A dreary office lacking light and color can cause depression and a lack of motivation. Brighten up the space with a soothing paint job, green plants, and tasteful artwork.
Ask for employee feedback on organization direction, marketing, client service etc.
Revise the company mission statement to include all employees and departments to ensure each employee feels as though they are an integral part of the company's future.
Say thank you. Even a thank-you note from the owner can increase morale.
Offer flex time.
Make sure your employees are properly trained to do their job.
Be candid about how things are going. If things are going well, be sure your employees are aware of the success. If things aren't going well, talk about the problems early on and nip any gossip right in the bud.
It's vital to know how much an organization is spending on total rewards, but it's also important to measure how important and effective each reward is to the organization as a whole—and to various employee segments. Create measurement on performance and reward those who exceed.