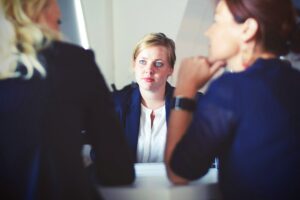 Every agency and business has a critical component that ensures its performance. It's known as employee engagement. It can mean the difference between your employees feeling motivated to take the company to greater heights or feeling overwhelmed to the point of sabotage. It is important that all employees feel engaged in the business so that the entire team is moving toward a common goal. The results will be customers who are getting their needs addressed.
This is important when you don't treat insurance as a product but a service, but rather a relationship. Customers want advice, communication, education and partnerships with their insurance agent. In order to accomplish this, agencies must create a different management model. Here are ways to help employees feel more engaged.
Ask employees to how to improve customer service
Your staff knows better how to improve customer service. Ask them what they believe your customers are looking for. Then create policies and procedures that address these areas.
Seek impute from customers
Unlike some big national firms, we don't have a set of scripted statements to give to you. We listen to what you are saying and then respond accordingly. We ask the right questions to find the individual insurance solution for you.
Be intentional about culture
Reichley Insurance is in the business to meet people's and businesses' needs. We don't ever sell you a product. We create and deliver personal and business solutions that address your individual needs, and sometimes that may not include any insurance if it is not in your best interest. Our belief is that by doing what is best for you… we will also benefit.
Build performance goals and hold everyone accountable
Most people desire to know where they stand and how they can improve in order to make more money or advance.
We know and understand your industry. Before we do anything, we take time to get to know you. Our staff has a deep understanding of how insurance works, and we continually seek training and education. Our team has over 150 combined years of experience.
These commitments result in the highest customer satisfaction and confidence. They are Reichley Insurance Agency's highest priorities.
We are a Texas based M&A Acquisition and Advisory practice focused on the Independent P&C Insurance Market. Whether you are looking to retire, seeking perpetuation planning or simply exploring options, let's talk.
Our parent company, Davidson Stewart Morelock, has been an independent P&C agency since 2008, with our principals offering over 50 years combined experience in the insurance industry. We have successfully worked with a number of agencies creating mutually beneficial solutions for owners, partners and buyers.